How To Use Hashtags For Every Social Media Network?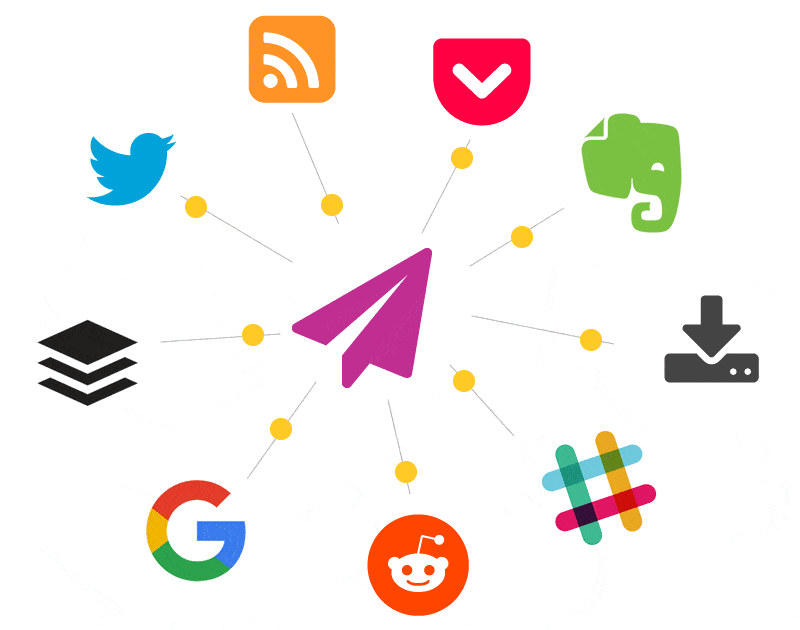 Hashtags are a vital part of any social media strategy. It helps business tycoons and digital marketers to engage their target audience and boost brand awareness at an affordable cost. Earlier known as the pound sign, when used in the right way, it makes your content discoverable by the people that are interested in your business. They were initially used on Twitter, but have now become popular on other social media platforms such as Facebook, LinkedIn, Google Plus, Instagram, and Pinterest.
What is a Hashtag?
 A Hashtag is a word preceded by a hash (#) used within posts on social media. You can add them to images, videos, or text.
Hashtags: Key Things to Note
 Although it may sound easy to put hashtags in front of your target keyword, there are certain things that you need to note.
When you are using the phrase as a hashtag, you write like this #sociamedianetwork.
You can place hashtags at the starting, middle, or end of your comment or social media post.
It can also include numbers, but no punctuation or symbols.
Avoid using too many hashtags. The number used depends on which social media platform you are using. It's better to stick to only two.
Try to keep them memorable and short.
Always choose a common Hashtag to boost your marketing.
Use only detailed tags to get a better outcome.
Avoid forcing them into every post. Rather, use them naturally to drive conversion.
Use them to find your rivals.
Hunt using hashtags to find relevant content related to the topic.
Benefits of Hashtag for Business
Boosted Engagement and Visibility
There is no doubt that the use of hashtags in social media posts drive brand engagement and awareness by allowing users to explore your content.
Brand Growth
Hashtags are a cost-effective way to build your brand through promotions and inducing interest in your brand. You can choose a branded hashtag related to your business. This helps them to enhance their social media followers in no time.
Follow New Customers
Hashtags also allow you to find new customers as well. But make sure you set up an alert within your social media monitoring tool.
Increase in ROI
They also help businesses to identify what people are thinking about you quickly. This helps you to optimize your content strategy and also craft innovative ideas to drive more sales and leads.
Hunt your Audience
Tags are also useful to find your target audience and also help them find you too. This trick is usually effective on Instagram, where users follow the tags and notice all the feed. It is especially excellent for businesses that want to build huge followers.
Track Your Competitors
Different hashtags that you use also allow you to find your rivals and see what users are saying about them.
What Social Media Networks Support the Use of Hashtags?
Twitter
Facebook
Google+
Pinterest
Instagram
YouTube
Tumblr
What Hashtags to Use and How to Find the Right Ones for Your Brand?
Be More Specific
The more specific your hashtags are, there are more chances for your audience to spot you, and this means better brand engagement. Try to target an active, passionate, and dedicated community that shares their interest in one particular thing.
Note: If you do not have any business hashtags, hunt one or two that fits well.
Track the Activity of Influencers
It is vital to look at what your influencers within your niche are doing to stay on the top. It will help you to know what hashtags are working and what's not. For this, simply go to their social media posts and keep an eye on the hashtags they are using too often.
Tip: Use Hashtagify.me tool to search for diverse keywords throughout Twitter and Instagram and see the best influencers for that keyword. You can use this idea to increase your likes on Instagram or any other network, ultimately optimizing your social media strategy.
Use Tags Appropriate to Your Network
The use of hashtags differs by social media network and kind of post you are crafting. Just remember tags on the video and picture sharing platform are usually more focused on the description of the content. However, on Twitter, hashtags tend to be more focused on folks that you like to target and engage with your brand.
Before using them, it's a good idea to do in-depth research and take enough time to find out the relevant tags on a particular subject for every social media network. The majority of networks offer a guide for Hashtag selection.
Stay Aware of the Latest Trend
 Whenever you spot a trending hashtag or topic within your niche on social media, use that to boost your brand awareness.
Tip: Use Ritetag.com to find instant hashtag suggestions depending on real-time data when you create any social media post. But it usually comes with the browser extension.
Use Branded but Related Hashtags
Branded hashtags represent your brand and what you offer. They are excellent for contests and user-generated content campaigns. They help you organize all your posts that are tagged with it on a hashtag page. They are especially useful when you are using tags to garner entries for a contest or marketing.
How to Use Hashtags for Social Media Network?
Twitter Hashtags
Hashtags to use - 1 or 2
Twitter is the best way to use hashtags to become visible to even people who do not follow you. Business tycoons and marketers can utilize the search functionality to see the top-performing posts related to a particular tag. As long as your Twitter profile is public, you can use them to extend the reach of your brand.
Tip: Make sure your tags are related to your brand message.
Instagram Hashtags
Hashtags to use – 9 to 15
The Instagram platform not just allows you to follow hashtags you love and use them in your stories but also lets you peek at the insights and analytics of every post you publish. You can use the ones related to your content to drive more engagement to your business.
Facebook Hashtags
Hashtags to use – 1 to 2
The majority of Facebook accounts are private, and more and more people are sharing their profiles publicly; it means it's better to keep your tags to a minimum. The nicest thing about this platform is that you can use it for advertising tour marketing campaigns across diverse platforms. This will help you boost your sales and create awareness in no time.
Tip: Monitor hashtags on Facebook quickly using URL facebook.com/hashtag/_____. But make sure you include the keyword you want to search at the end.
LinkedIn Hashtags
Hashtags to use - 1 to 2
Hashtag usage on LinkedIn differs from another platform. As you know, this platform is primarily for business. So choose a hashtag that is more professional and simple. Also, use them in your articles and posts to allow your brand to become visible by users following that keyword. 
Wrapping Up:
The use of hashtags allows a brand to make a good impression on a wide variety of social media audiences. It is also helpful in marketing campaigns and events. Depending on your business type and location, you may need to narrow your reach to align your tags with your end goal.
It's a good idea to share meaningful and high-quality content to make the right image.