How to Get More YouTube Views: 7 Ways That Work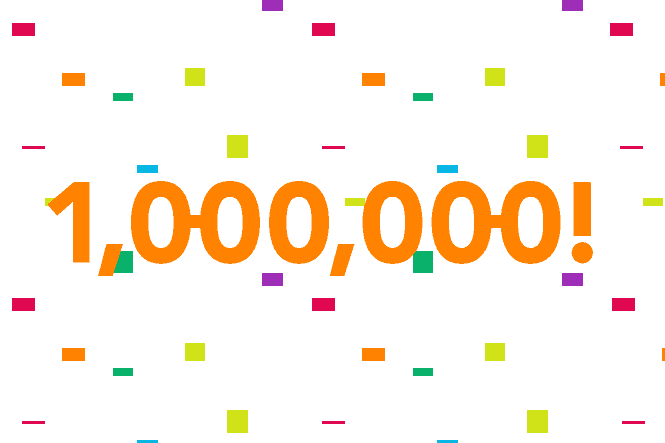 Do you upload a lot of YouTube videos but get only a handful of views? Are you wondering how to get more people to click and watch your visual content on YouTube? Well, you've come to the right place! In this blog, we'll tell you how to drive more traffic to your website and get YouTube views.
With 2 billion monthly active users, YouTube is the world's second-largest search engine after Google. Around 500 hours of videos are uploaded every minute on this social media giant, and 5 billion videos are watched per day on average. 
And, with statistics like that, you may find it frustrating to see your low YouTube view counts! To help you improve your YouTube presence, we've compiled seven smart ways that work. Let's get started-
7 Ways to Increase YouTube Views
Find Your YouTube Channel's CTR
If you want to improve your YouTube channel's visibility, CTR (click-through rate) is one of the top metrics to consider. It is the number of audiences who click your video when it appears on YouTube. For example, if your video gets 1K impressions, and 100 people click on it, the CTR is 10%.
To find your channel's CTR, go to YouTube studio and click 'Analytics' on the left side. Then, select the 'Reach' tab and the time-frame you want to track. You can also find your individual video's CTR similarly. Open YouTube studio, choose the video, click 'Analytics,' and 'Reach.' If the CTR is low, YouTube won't recommend your video to the people. You can improve your CTR through impressions on:
Sidebar
Search
Recommended Views
Home Screen
Remember, YouTube doesn't log the CTR when your video gets viewed on a website, through the push notifications, or an end screen. So, whenever you publish a new video on YouTube, focus on getting the maximum clicks per impressions in the first 48 hours. It lets YouTube know that the audience cares about your content. 
Create Search-Friendly Video Titles
Before the audience can watch your videos, they have to find them first. Also, it is necessary to improve the chances that anyone searching your niche clicks your content.
To do this, you need to structure search-friendly titles using relevant keywords. The title should describe clearly what the content in your video is all about. Keep it around 60 characters to ensure that it is fully displayed in the search results. 
You can use tools, such as TubeBuddy or Ubersuggest, to search YouTube video titles. It's worthier to get buy YouTube likes from the real followers who may turn into your customers than a bunch of people who won't return. So, instead of multiple niches, focus on one at a time.
Use Eye-Catching Thumbnail Images
When people scan through a list of videos, they are likely to take a closer look at the one with a compelling thumbnail image. You need to differentiate your video from the rest of the other videos on the same topic. 
To do this, you can upload a custom image rather than choosing an auto-generated thumbnail. It should be in .jpg, .bmp, .gif, or .png format and less than 2MB in size. Some of the other tips to create a thumbnail image for your video are:
Add a catchy thumbnail text in the image.
Select an image that provokes emotion.
Tell a story with the thumbnail. It will give the viewers an idea about what your video is going to share.
Keep the layout consistent.
Upload Playlists to Keep the Audience Watching
The top-performing brands on YouTube create and promote playlists consistently. If your content is unique and engaging, the audience is probably going to keep watching.  
To keep the viewers engaged in your content, you can create a playlist with these simple steps-
Go to the first video you want to add to the playlist.
Click 'Add to.'
Choose 'Create a new playlist' or select the existing playlist.
Select the Playlist's privacy settings. As you want to get YouTube views, keep it 'Public.' 
After that, click 'Create,' and you are done.
Deliver What Your Audience Want To See
Uploading the content that your audience likes to see is a great way to build viewers' loyalty. It will keep them coming back and searching for what you've published new. 
You can get an idea from the comments on the videos, website, time spent by the viewers while watching the video, etc. If your list of ideas runs short, you can directly ask your fans what they would like to see. 
It not only improves your reach to the audience but also helps you get more views for your content. Once you start earning impressions and views for your posts, you can make a decent amount of money on YouTube. 
Promote Your Channel or Other Videos to Get YouTube Views
You can encourage your viewers to watch more by promoting other videos or directing them towards your channel. For this, you can use cards, watermarks, or end screens.
Cards work like the pop-ups that appear while a person is viewing a video. The end screen appears at the end of the video, asking the viewers to watch your next video. 
Ask the Existing Viewers to Like, Share and Subscribe
The audience that is already enjoying your videos can be a great source of potential views for your future content. If they subscribe and choose to get notified every time you upload a new video, it will help you get real YouTube subscribers and instant views.
Add a call to action at the end of each video, asking the users to subscribe to your YouTube channel. Don't forget to add a link to the video description to make it easy for them to subscribe. 
To Sum Up
Using all these ways, you can start bringing in more YouTube views to your channel. However, it is essential to create quality content to get the best out of these strategies. Take time to create content that is helpful for your audience and relevant to your niche. And, you'll start getting fruitful results in no time!