Hashtags - Why Are They Important And How To Use Them?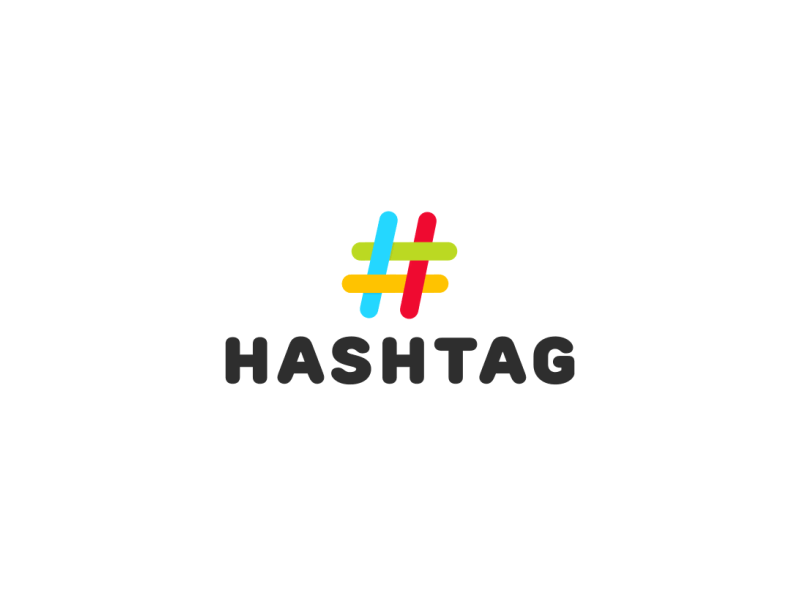 Is your business active on social media? Do you know the power of the hashtags in social media marketing? If you know how to use hashtags, it is the key to success for your online marketing. Be it Twitter, Facebook, Pinterest, and also Instagram, you can see hashtags everywhere on social media.
Is the question rounding up your mind that why are hashtags so important, and if they are that important, how you can use them?
This article will give answers to all your questions.
Before understanding how to use hashtags, let us first learn why they are essential.
Why are Hashtags Important?
Hashtag # followed by a word, makes it much easier for you to find the information or posts related to that particular tag or theme. The usage of a unique hashtag lets your information or message stand out from the rest.
You can stay updated about the current trends or topics by following and engaging with a particular hashtag. If you are still not clear about the importance of hashtag, then the reasons listed below will let you understand why are hashtags important.
Learn About Your Competitors
In any business, understanding your competitors is necessary. It is vital to know how creatively they are advertising their products on social media. All this is necessary to select better choices for your business and let it stand out in the market.
Here hashtags play a vital role, they help you to reach your competitor's posts and gives you the idea what hashtags they are using to generate engagement. Moreover, hashtags changes continuously; you can not say what is popular today will remain in trend tomorrow too. So to keep your brand in trend and look credible, hashtags are of great help. 
Increase Visibility with Branding
The success of your branding depends on how visible you are on social media, and the same is true vice versa too.  This indicates that branding and visibility go hand-in-hand, and hashtags are of great use here.
When you enter a new business, you can increase your brand awareness and buy Insta followers by effectively using hashtags. In no time, you will see a significant count of real followers on your account. All this will be the result of the hashtags used in your posts. When a user finds for your brand online, they will come across the relevant hashtags that you use and will also see the branded posts. Thus, it will increase real Insta followers and hence the potential customers.
So you must have now understood how important are hashtags in social media marketing. You can quickly reach your target audience, fetching information becomes easier with it, and it also increases the engagement.
As you are now familiar with the importance of the hashtag, so you must understand now how to use hashtags effectively to get the desired results.
How to Use Hashtags
Where it is necessary to use hashtags in your social media posts, at the same time, it is also crucial that you do not overuse them. Going overboard can affect your engagement as your post looks cluttered. And when you are using it to promote your business, you need to use hashtag more carefully. It would be better if you prefer using hashtags with keywords that are related to your brand or business.
Learn here how to use hashtags effectively in your posts.
Use More Targeted and Specific Hashtags
The more specific target market is, the more followers you can attract, and the same is true for hashtags too. When you use targeted hashtags, it will bring you more opportunities for your business as you attract real followers. The benefit of real Instagram followers is that it grows engagement and lets your business reach a wider audience.
For instance, you are selling baby products, then #newmon in place #parents is more specific. These days social media sites have the option of "explore" or "trending now" page that shows you popular hashtags and also lets you view the corresponding trending moments. If you join these trending movements and attach the trending now hashtags to your posts, it expands your connections and also grows your followers.
See What Influencers Are Using
To get a better insight into what hashtags are trending or working, you can visit the influencer's posts that are in your brand niche. See to it what hashtags they use frequently.
The niche of your brand also gives you an idea about what hashtags you should use. Keep an eye on the trending topics within your business circle to learn what hashtags can benefit you. Increase brand awareness and grow your real Instagram followers by using the trending hashtags.
You can even create your signature hashtags for increasing your followers. But remember to create it in connection with the famous and trending hashtags, only then it can attract and grow your followers.
Research Well Before Using The Hashtag
Whenever you use a hashtag, it is vital to research it well before use to ensure that you are not using it for the wrong reason. It is necessary to see that your used hashtag is not interpreted in some other way.
When you use it properly, it increases your sales and brand awareness. When you research for it before using it, this helps you in seeing for what purpose others are using it, only then you can make your post stand out.
We have also mentioned above not to use excessive hashtags in your post. Along with making it look cluttered, it also gives an impression to your followers that you are spamming. In addition to that, also do not use the hashtag in your every post. So that users do not get the impression that you are over promoting your business.
You must have learnt the importance and the use of hashtags by now. Use them appropriately on social media to generate more engagement and earn opportunities for your business.