Best Facebook Marketing Strategies To Boost Your Business
Facebook is the most widely-used social media platform and has almost 2 billion users worldwide. Brands and top companies use Facebook as a platform to advertise their brand and implement their marketing strategies. It does not cost anything to start facebook marketing, and even new and low-budget brands can use it.
It can be somewhat hard to get started on Facebook, but once you are comfortable with it, then it won't be a problem. Marketing in the right way will give a massive boost to your brand and increase your popularity. Let us take a look at some of the best marketing strategies for Facebook.
Set up Proper Goals and Targets
You will not reach anywhere if you start without a proper schedule and intent. It is essential to think beforehand about your goals and the things you want to work on. Make a list of your targets and try to work to achieve them. This will save you time and effort.
Please do some research about your plan and know what you need to do to implement it. Most of the major brands use social media marketing to increase the awareness and popularity of their brand and increase the number of their sales. Increasing your engagement with followers and customers should always be on the top of your list. It will also help to improve your followers on your page.
Know about your Audience and Followers

An essential aspect of marketing is to know about your audience and customers. Try to get information regarding their age, their location, their job, and their timings of using Facebook. You can even gather information about their education, past purchases, and education.
Once you know all this information, you can use Facebook Insights and Demographics. It will help you to analyze the reach and activity of your posts and contents. Know about what kind of things people prefer and what type of content is not popular among your followers.
Create the right kind of Content
After getting to know about your goals and audience, it is essential to start creating the best content you can. It is vital to strike the right balance between nice content and promotional posts. If you promote your brand without any other interesting and valuable content, your page will not live up to your expectations.
It is crucial to build a healthy relationship with your followers, and self-promotion can hinder that. Therefore, try to create more of your posts with stories, ideas, and exciting content. If your followers show interest in your content, then you can start promoting your brand and products slowly. No one will pay attention to the promotions if they don't follow your page.
Make a Proper Business page for Facebook marketing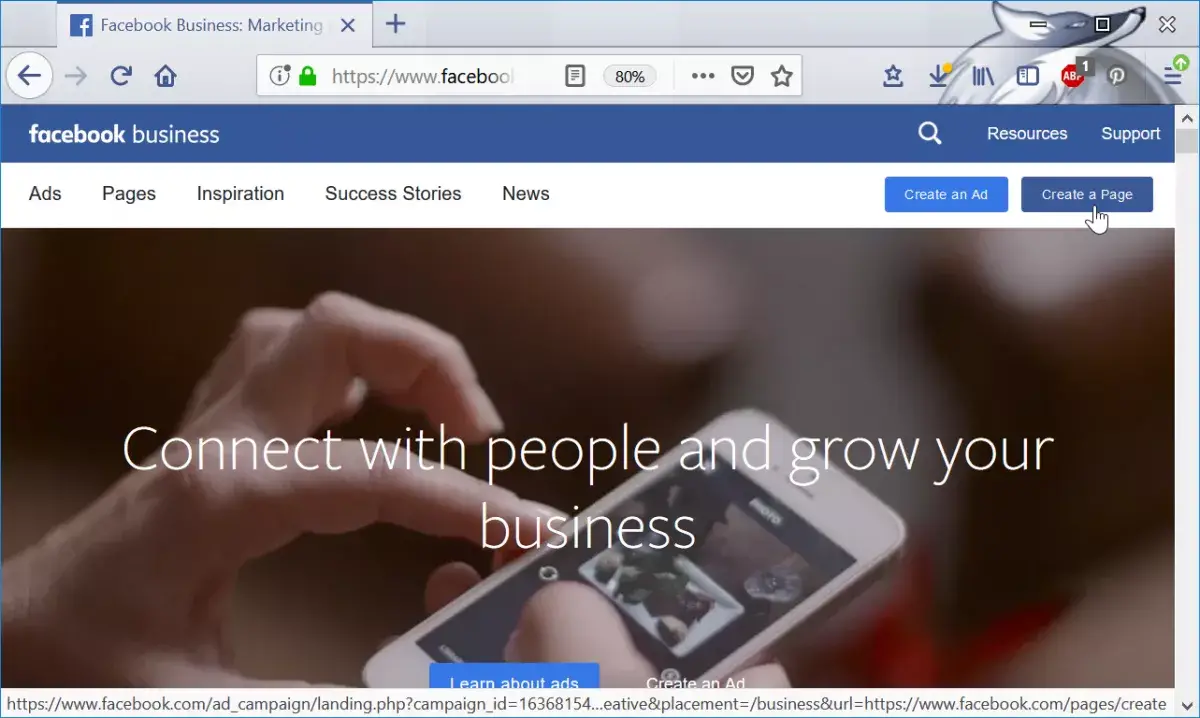 An excellent Facebook marketing page is the cornerstone and identity of your business online. This is the place where you will share your content and promotions with your audience. So it is essential to create a good page that attracts followers towards it and you get more likes on your page. You don't need to pay anyone to create a business page, and therefore it is economical as well as useful.
Keep a simple and catchy name of your page and create a custom URL that matches with your other social media handles. Give proper information about your business, and make sure your profile and cover picture represents your business accurately. Also, don't forget to leave your contact information so that any potential customers can get in touch with you quickly.
Start Posting and try to do it at the Peak times
After setting up your page, share your content with your followers. Try to know about the best time to post on Facebook and post at those times. Early morning and late nights are one of the worst times to post, and it will reduce your reachability. You should mostly post during the weekdays in the afternoon as analytics suggest that's the best time.
The content you post should be creative and fun so that people enjoy it. You can use text posts or even upload photos and videos with your followers. Ask questions, upload funny content, infographics, photos, etc. to boost your Facebook marketing campaign.
Make use of Facebook Live video and stories
The best way to engage with your followers on Facebook is by using their live stream feature. Use it interact with people in real-time. You can show some behind-the-scenes looks of your business, share announcements, and teasers, etc. The best thing about this feature is that no one knows what to expect, and therefore it builds a lot of hype and excitement.
Act natural while using this feature as it is live and you won't get a second chance to edit your video. You can even use the stories feature to promote yourself. Hype up your content and ask people to give their recommendations and reactions. It will generate more traffic, and your content will get more likes and comments.
Promote your Page on other Social Media Platforms
Social media platforms like Twitter, Instagram, etc. are very popular with a large number of users worldwide. Most of the brands use these platforms to promote their facebook marketing page, and you should try it too. Cross-media advertisement is an easy and effective way to boost your business.
Upload information and teasers on other platforms and encourage them to view your page and share it with their friends. A lot of new traffic will come to your page, and you will gain popularity. Try to keep all your social media handles the same so that people don't have a problem in finding you.
Conclusion
The world is turning digital day-by-day, and all brands and businesses must have an excellent online presence. We learned some of the best tips and strategies to launch a great marketing campaign on Facebook. If you set the right goals and work smartly towards it, your brand will start rising in no time at all. So set up your business page now and make sure it reaches where you want it to.