Facebook Business Manager - Your Complete Guide to Its Usage
Do you use your Facebook page for your business? Does it seem difficult for you to manage your business activities like advertising and marketing, etc. on it? If yes, then grow your business with the Facebook Business Manager. It is your one-stop-shop for almost all of your business activities.
Facebook Business Manager
Facebook launched this free tool to make managing company pages, catalogs, ad accounts, team members, etc. easy for businesses. This safe tool eliminates the requirement of sharing your login information.
You can even add users and specify their access levels in it and can view the performance of your advertisements. The tool permits you to see the detailed analytics of your page and share product catalogs and other necessary things to the users linked with your business manager.
Facebook Business Manager is a tool that lets you organize all linked to your business. 
How To Use Facebook Business Manager
If you are not using the business manager, start it with the following steps.
Step 1 – Create an account
To begin managing your business advertising, create an account by visiting the page https://business.facebook.com/. Click on the "Create Account" button that is located in the top right corner of the screen. Enter your business name and proceed to fill the business email address.
Your account is created, and now you are all set to add business pages to your account
Step 2- Add business assets or pages to your business account
Here you can add pages, create ad account, and product catalogs and also add people and assign the role to manage your assets. After creating the assets, claim them to have full control.
Here it is necessary to mention - add and claim assets only that you own.
If you are not the owner of a particular asset but want to add in your business manager, then request its access from the "Request Access Menu."
Step 3 – Set payment methods
Your every ad account needs to be associated with a payment method and also an authorized person for purchasing ads based on that particular account. The payment method is necessary for creating ads.
You can find the option in Business settings -> Payments -> Add payment method. Define permission levels and update the email address for receiving invoices. Once you complete the payment methods initial setup, you can proceed with creating ad accounts. Assign payment methods to the accounts and lines of credit as required.
Step 4 – Set Facebook pixels
This is a small code that Facebook generates, which uses cookies for providing you with the information. This information allows you to track optimize ads, track conversions, buy real followers, and increase target audiences for your advertisements.
It is recommended to set Facebook pixels even if you are not launching your first ad campaign soon. The information that it provides will help you whenever you start advertising.
You can find the "pixels" option in Business Settings -> People and Assets. Enter a name that should be up to 50 characters, and upon clicking on create, it provides you with the pixel name. Once you click on the option "Set up the pixel now," it completes the process.
Step 5 – Organize assets into projects
If you have numerous pages and assets in your account, you can organize them by using assets. Click on the "business settings" menu and then on "projects." Now you can add project and assign product catalogs, pages, Instagram accounts, ad accounts, etc. to the projects.
Remember, you can have only one project in your created single page and ad account.
Once you are done with the account creation, explore the other options of the Facebook Business Manager to win maximum Facebook likes and get real followers for your business.
Benefits of Facebook Business Manager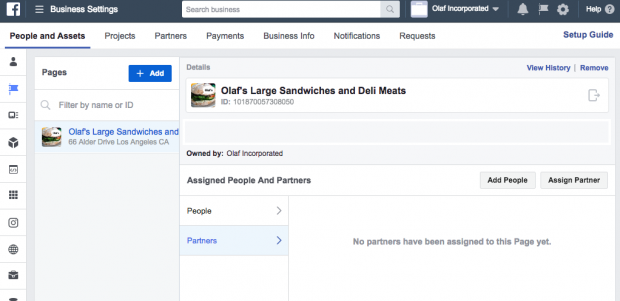 Easy to manage multiple ad accounts and pages with business managers centralized dashboard.
It helps you streamline your responsibilities and workflow and saves your time.
It is a secure medium for sharing, controlling ad accounts, pages, and other Facebook assets.
You can easily remove employees who are not linked to your business anymore. Also, add new agencies and employees who joined you recently into your business account. Once added, granting them permissions as per business objectives becomes easy for you.
Valuable pixel data for Facebook marketing strategy.
Easy to manage billing details and a better insight into your spending.
Several user-friendly and customized options make business reports preparation easy for you.
Allows you to be in contact with the client and workforce simultaneously.
Some Precautions
Be very careful while creating an ad account, as once an ad account is added, it is linked forever, and you can not remove it.
Your Facebook ads manager has a specified limit on the number of accounts and ads that you can manage. But you can request Facebook for an extension.
Creative Tips For Catching Your Real Followers Attention To Your Facebook Business Page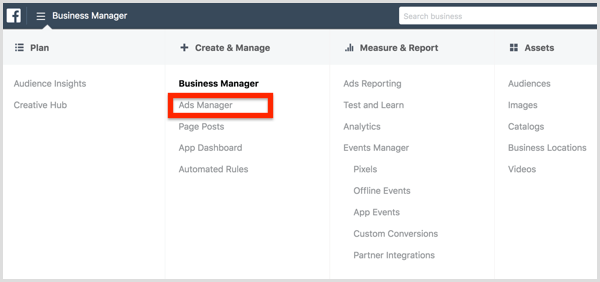 Think creatively to turn your visitors into your regular customers with catchy visuals. You can buy Facebook video likes for the videos that you use to promote your products and also for the photos used in your ad campaigns. Follow these tips to achieve the desired results:
Mobile-friendly 
Most users access Facebook through their phones. So, before using any photo or video in your posts or ads, ensure you are using a mobile-friendly image or clip.
Be creative but don't add complexity
Avoid adding any complexity to your images or videos or texts used in your campaigns.  The simpler and unique these are, the better your idea will reach to your audience. It would be best if you add short clips and close-up images.
You can make your posts interesting by using the images captured closely and from varied angles. Add eye-catching layouts to arrange the objects in your videos or photos.
Keep track of your efforts and success
For a better insight into your page and engagement metrics, the insights tab that is located above the page can help you.