5 Proven Instagram Marketing Tactics To Increase Instagram Followers
In the last few years, Instagram has turned the whole face of social media marketing. It has officially become the fastest growing social media application in the world and holds over one billion active users.
The application has also become a common hub for business, with over 25 million active business accounts. Even the brand like Amazon, eBay, and Apple are using Instagram marketing campaigns for enhancing their market appearance.
So, it's pretty evident that the traditional tricks and casual posting on Instagram cannot present the market that you expect from your Instagram brand profile.  You have to think beyond the normal and come up with advanced strategies. This post will show you some proven ideas that you can consider for your page.
Get Familiar With Instagram Insight
Insights is Instagram in-build business tools that help the business account holder to analyze their followers and account data. It can help you with peak hours,  find the maximum liked posts, trending post types, best posting hours, and a lot of other things. 
The tool is a freeware, and any business account holder can use it. In case you are still using a regular account, here's how you can switch to a business account and then access these tools.
Open your Instagram account setting through the 'option' button on the top right of your Instagram profile.
Now, click on the 'account' option
Instagram will lead you to account setting at the end of which you will see 'switch to professional account button.' Click it.
Instagram will now ask you to fill in some detail like contact and website. Fill them, and you are good to go.
Once you have switched, click the 'option' button that you used for setting, and you will see a new tab- Insight in it.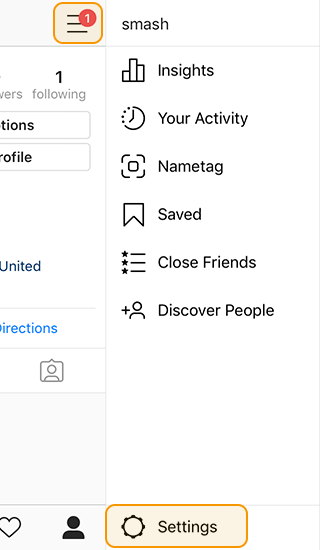 Click on this 'insight' button, and Instagram will present you with graphs and charts with all the required data.
Advertise Your Products Is Good For Instagram Marketing
Instagram advertisements are instant business and popularity gainers. Its ads can reach to 52.9 million youth audience, which is more than enough to uplift your market value.
Moreover, Instagram allows five different ad types for scaling the Instagram ad marketing campaign for your budget and requirements.
Photo Ads

These are the simplest of all ads. These advertisements consist of a simple still image with the offer and description related to the product. Marketers also write quality captions to share important detail and links related to ads. Here's an example that shows some photo advertisements on Instagram.
Video Ads 


After 2013, videos became an integral part of Instagram. It allowed users to share more data and have an almost face to face interaction, which also made it an excellent advertisement mode. You can simply create a video telling about a product or service and upload it like a standard video feed. Here's how a video ad looks like.
Story ads


Stories are a recent feature of Instagram that allows users to create a temporary video or feed that disappear after 24 hours. Ads in stories are similar to photos and video ads but with extra features like timers and stickers.
Carousel ads

Instagram added the carousel post type in 2017 to enable the user to share more than up to 10 pictures or videos in a single post. This multi-card post decreased spam issues and is brilliant for story type ads.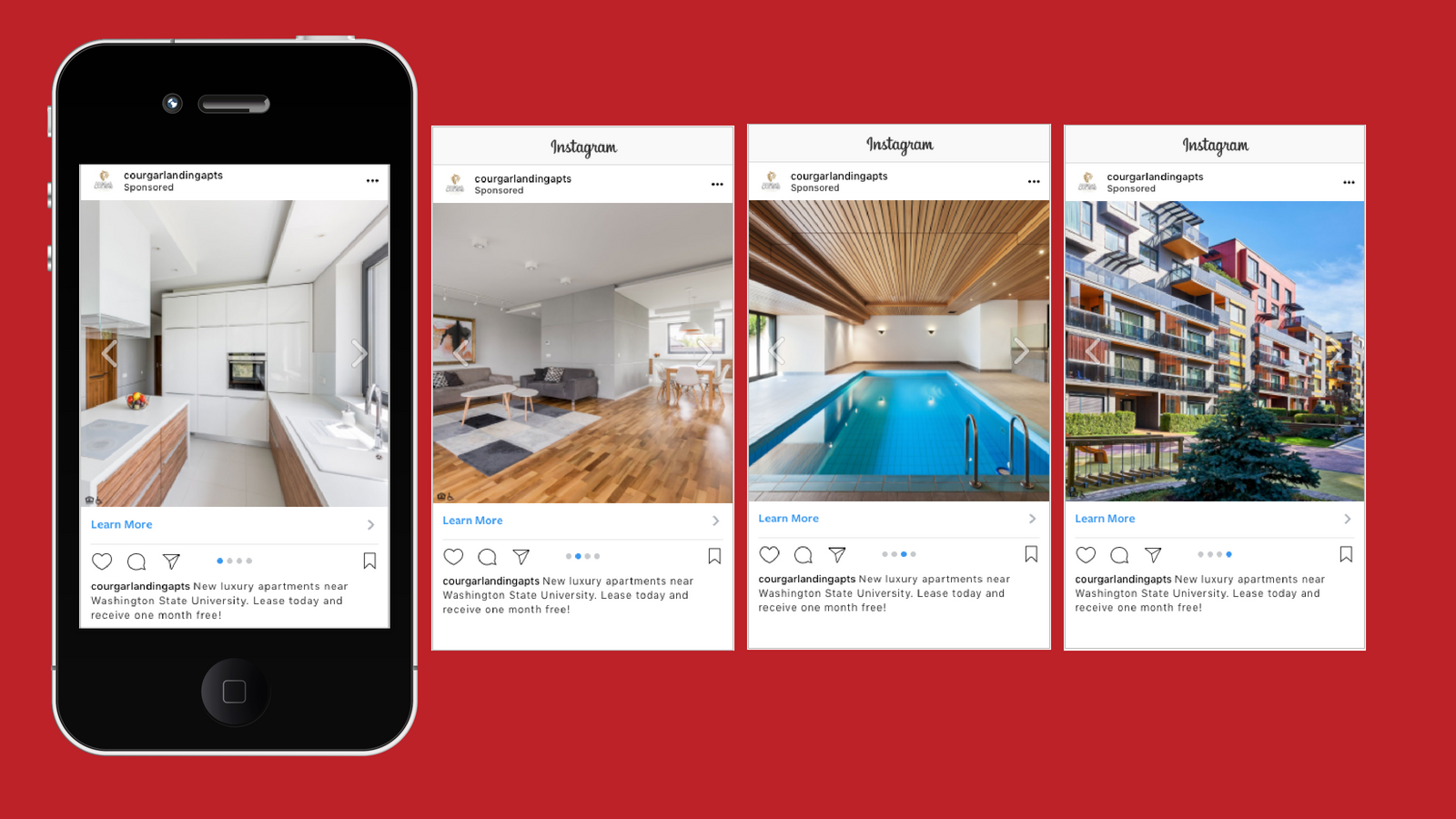 Consider Partnering With Influencer And Fans
There are several icons and celebrities on Instagram who have thousands of loyal followers. These followers not just like their account but also believes in their icons and are ready to follow any Instagram account that relates to them. You can use these influencers to get instant Instagram likes and followers on your page in more than one way.
For example, you can consult one of these influencers to promote your product or collaborate with them for some post. It is also an ideal plan to let them take over your account for a while. In case you are not comfortable in collaboration, at least follow them and comment on their post regularly. It will enhance your exposure level and attract several curious followers from their page to yours.
Share Posts That Relate Brand With Nature
The Millennials audience on Instagram closely relates their life to natural beauty. The 471,532,582 posts on the #nature is a clear indication of this fondness. So, if you find a way to relate your product with nature, it can instantly enhance your marketing and Instagram sharing rates. A similar result is also achievable by adding a pet into the post; Millennials are really very fond of them.
GoPro has been using this trick for quite a while now.
Interact With Your Instagram Followers
Audiences are the backbone of your brand's value on both Instagram and in real life. So, once in a while, you should let them tell about the pros and cons of your page. It will help you to tailor the page according to their preferences and get more shares. 
Instagram live video provides a perfect way for this interactive session. It allows you 60 minutes of live interaction with two-way communications. You can also add some followers into the live videos and turn the video to conduct a QnA session.
However, make sure to time the video correctly. It's best if you check the Instagram insight for the peak time when you can get maximum exposure. Moreover, you should announce the live session though a story or post at least one or two days before conducting it.
Most top brands and Instagram influencers adopt this simple policy to gain credibility. Here's an example showing a clip of live video by famous football player Christiano Ronaldo.
Source
The Final Words
With billions of active users, Instagram presents a perfect platform for marketing your brand, talents, and products. The app support ads, live session, and every other feature that you will need for the gain the popularity you needs. 
So, develop some quality captions and hashtags, combine the above tricks and get ready for the continuous flow of real Instagram followers on your page.